The Idea to App Blog
Quick bites of information about app development
The number one thing this website offers is free, printable iPhone sketch paper. We live in a world with an iPad that's a sketchbook, where Wacom tablets are the number one choice for designers, where the Surface Studio just came out, and yet there are still...
Beta-testing is a critical stage of app development that a lot of indie developers don't spend enough time on.  I know, because I was one of them. Many indies build their app and they test it within their personal network and perhaps get their friends to test...
"What did you just do?" "This?" 4 fingers swipe across the screen, and it switches to the next app. "Yeah!  That!" People know astonishingly little about the basic gestures on iOS, even this many years after the iPhone's release.  The average person...
One of the tools available to an app developer, whether they're doing it themselves or working with someone else, is an app template. An app template is a set of code that is a skeleton framework for a certain type of app.  You can think of it as a...
Many people have dreamed of building their own app, and now is always the best time to pursue your dreams. However, you may not know how to get started making your own app; this monster of a Medium post will go over all of the ways you can get your own app made, and...
It is every other day you hear someone saying "Learn to code, start a mobile startup, make an app, change the world" instilling the inspirational idea into millions of people's heads that they can teach themselves to program, and rise to be in the ranks of the...
Marketing is something that seems simple, because we're exposed to it every day. Companies take out ads and pay money to put messages right in front of us. So if we want to market something we're selling, obviously we just need to pay to get our message in...
Having an app go viral is the dream. Once we all start making our own apps, we go to bed at night staring at the ceiling and dreaming about what it would be like if we woke up tomorrow with a viral app, $10,000 richer. I've spent plenty of my own nights falling...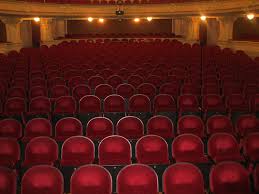 When people want to make an app, building an audience seems like one of the least exciting things. Designing the app is excited, drawing the wireframes, showing our friends, testing prototypes - these are the exciting things. But as it always is, the exciting...
LEVERAGE YOUR COMMUNITY Once you've got an online audience, it's time to actually get that audience working for you through interacting with it.  If you don't interact with the audience you've built, it will wither away and become nothing - interacting with your...
HAVE A GOAL Make sure to have a clear goal in mind when you are building your online community.  For someone who already works another job, maximizing every minute you spend working must make a difference.  You know what benefits you want from your community -...
One of the things that takes an app experience from good to great is having a great online community.  This can mean many things, from giveaways of related contents, featuring users of your app, or having a well-documented support portal  Users can then interact with...
There is a lot of important data which the app store won't collect automatically for you. Apple will tell you how many people downloaded your app and how much money you made, but that's about it. Luckily, the free market has created a lot of solutions in the form of...
When making an app, one of the most obvious things you're going to need is a website.  One of everyone's first concerns when making an app is asking, "What does it take to make a website?" Actually, having a website isn't even technically necessary.  Your app already...
People love free stuff.  A great way to boost sales for your app for free is to set it your app free for a day.  Yes, making your app free for a day can increase dollars for the next three months. Like any other discount or promotion, if you prepare and publicize it...
Every app developer needs to contact the press. To get started doing this, you need is a mailing list comprised of news outlets, blogs, review websites, and any media outlet with a connection to your audience.  This is the list that you'll contact when you have...